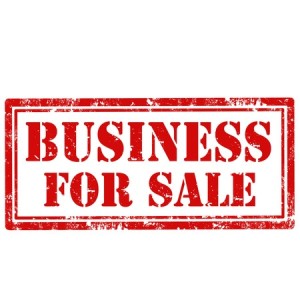 Thinking of selling your business? Here are seven tips to keep in mind when you're ready to put your business up for sale.
Start with an in-depth focus on the numbers. They always have a story to tell! If your business records and financials are not in perfect order, now's the time to set that straight.

Put yourself in the buyer's shoes. A little outside perspective never hurts. Consider how the buyer would view the offering.
Don't fudge the numbers! There are important legalities and disclosures that could come back to bite you if you knowingly put forth inaccurate information. Such a decision could result in litigation.

Watch out for pricing pitfalls. It can be a challenge to accurately pin a specific value on a business, because it's a moving target. The age of the facility, the number of vacant storefronts in the nearby vicinity, and even an active rumor mill can impact the final price you'll get for your business.

Prepare for speculators. These folks may attempt to buy out your firm at a cut-rate price. Exercise caution and don't allow yourself to be pressured to the point of compromising your bargaining position.

Repair or refurbish as many of the flaws and blemishes you can before you place your business on the market. A fresh coat of paint has moved many a business off the For Sale list!

Don't jump the gun on agreeing to concessions too quickly. If you offer too many too early in the process, you won't have much bargaining power left when the negotiations get down to brass tacks.